Stewardship
Stewardship is about putting God FIRST in our lives and recognizing that everything we have is a gift from God; including our time, talent and treasure. must receive Godís gifts gratefully, develop our gifts responsibly, and share them lovingly with others.
Stewardship is transformative; once we embrace the stewardship message it changes the way we look at every decision we make, it becomes a total way of life.
St. Agnes is a Stewardship Parish. We are continually striving to build a vibrant community in which every parishioner plays an active role. We welcome your talents and gifts in our parish community!
Guided by the Holy Spirit, we believe that we can make a difference in our community and the world.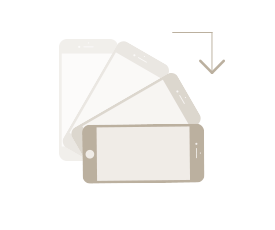 Rotate your device to landscape mode to view table.
Time
Talent
Treasure

Make Mass the top priority on Sunday
Spend time in prayer every day
Pray with family and loved ones

Remain active in parish ministries
Remain open to new ministries
Teach your children to serve in the church

Make an intentional gift each week or month
Base your gift on a percentage of income
Use offertory envelopes or online giving

Mass Schedule
Ministries
Donations